Auto Racing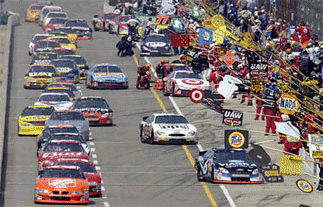 It seems like I've been a racing fan for most of my life. As a kid, I enjoyed the Indy 500 and Daytona 500 when I could catch them on "Wide World of Sports" on TV, but racing is not real big here in northern California. TV coverage was very limited, not to mention the lack of publicity.
Thankfully, in the 80's, due to cable networks like ESPN, motor sports became more popular and gained more exposure until almost any kind of racing became available on TV.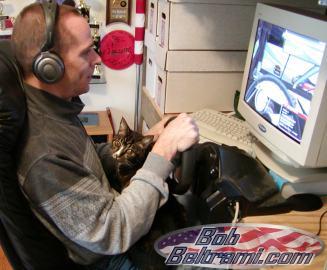 The USAC/CART/Champ Car series was my favorite until "The Split" that created the IRL and caused the open wheel ranks to become so diluted that both series were sad and painfulto watch. Throughout the 2006 and 2007 seasons, with the exception of the Indy 500, there were less than 20 drivers at an average IRL or CART event, and about that many spectators in the stands. Thankfully the madness ended in 2008 when the series merged.
While all of that was happening, NASCAR was enjoying success with ESPN and then stepped-it-up with big contracts from FOX and NBC, giving the series nationwide exposure for every race on the schedule. With field sizes always full at 43 cars, lots of colorful personalities and dramatic racing, NASCAR took over rule over American auto racing. Open Wheel owners continue to show interest in NASCAR and many big-name drivers have moved from other series to take a shot at a stock car. Tony Stewart, Robby Gordon and Juan Pablo Montoya have been making a living for quite a while. Sam Hornish and AJ Allmendinger may make it work, too. There's Marcos Ambrose from Australian V8 Supercars. Dario Franchitti, Patrick Carpentier, Jaques Villenueve and many others have tried NASCAR and either returned to open wheel or are in Trucks or Nationwide cars.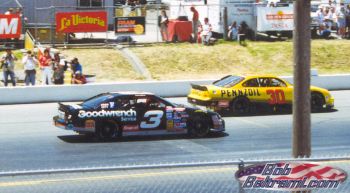 I have attended NASCAR and IRL races, and have a page for the 2006 INDY Grand Prix of Sonoma. In addition to spectating, I also enjoy participating. There's a page devoted to my addiction to sim racing. And I've had the opportunity to spend some time at high-speed on the track with the Mustang and created a page with some pictures and more.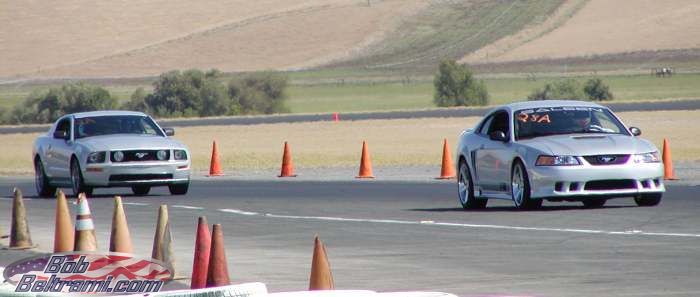 ---