Contents:
---
Relay for Life
When first involved with the American Cancer Society's Relay for Life in 1998 (and the year after), I helped count money during the event. In 2000, I began serving as the Master of Ceremonies and continued in that role through 2006. In 2000 and 2001 I also helped with entertainment as a member of the Gaither Drake Band. In 2007, I switched roles and acted as a photographer for the event, my last.
---
2007
---
2006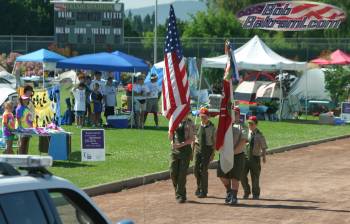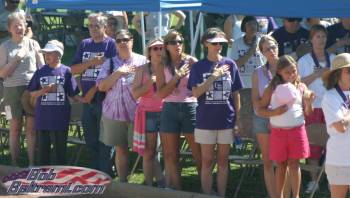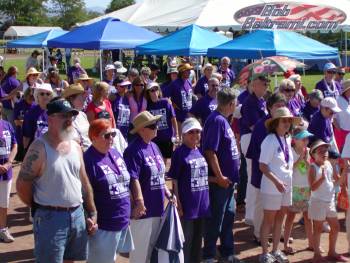 The Inland Mendocino Unit of the ACS held it's annual Relay for Life in June.
It was a blistering day, with temperatures clearing 108 degrees. We tried to be very careful about providing shade and the Fire Department had a hose there to keep everyone cool.
After opening ceremonies, above, the Survivors Lap began (right).
Dave Mendez provided music and we had several guests who braved the heat, including the Mendocino Taiko Drummers.
Trish was co-chair this year, but it didn't get her any special favors. Below, you can see her in "jail" as she attempts to answer cancer-related questions in a bid to regain her freedom. The Annual Miss Relay contest and the Luminaria are pictured on the bottom.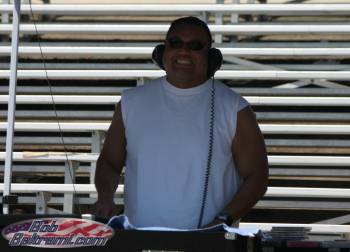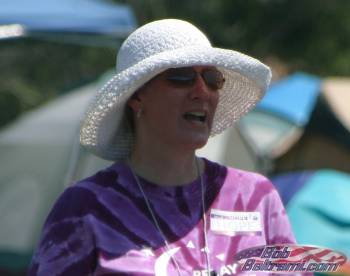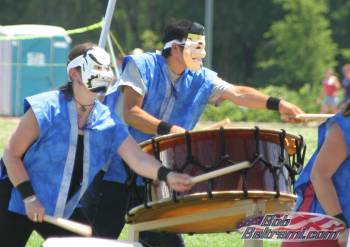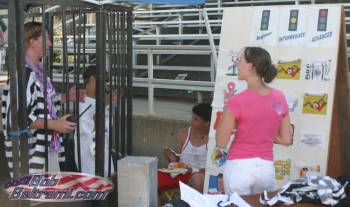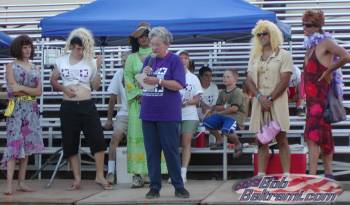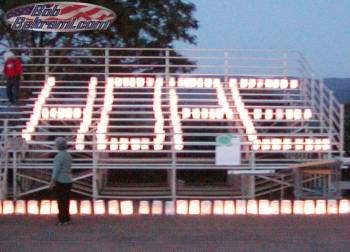 ---
2005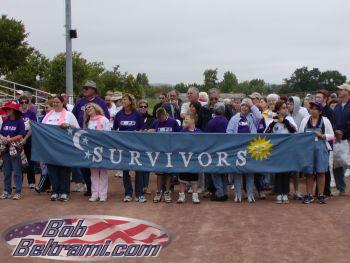 For the first time, this years ACS Relay for Life, held on June 25th and 26th, was a 24 hour event. As always it was a lot of fun.
The relay started with the survivors lap, pictured on the right.
This year featured the first annual "Miss Relay" contest which was won by Budge Campbell, below. It was really great to see Budge in the spirit of the event, and he also single-handedly raised over $2,000 by our calculations.
Mom was there helping out with the ACS booth. Below, right she and Joyce are keeping out of the heat under the big tent. One of Mom's favorite activities to help organize is the veggie sculpture competition. Look below and check out the dog made of potato, pear, grapes and olives. Also pictured are Sue Wallace and her crew who have been manning the concessions stand for years. Another fun activity was the Polyp Pinata.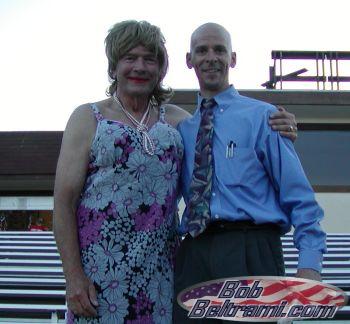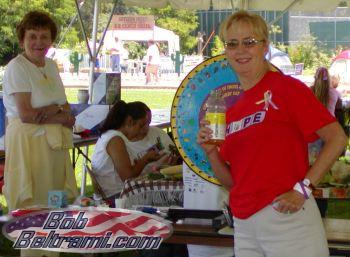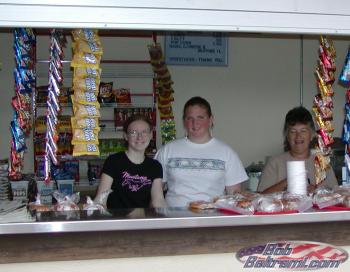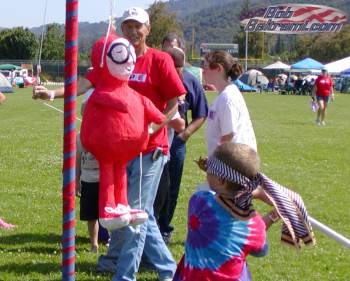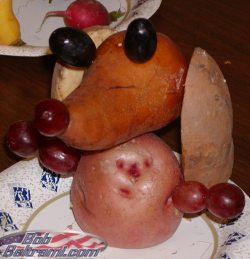 ---
2004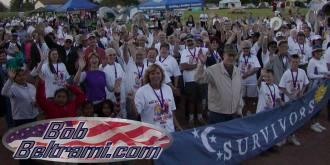 ---