Community

Ukiah Host Lions Club
After joining the club on June 17, 1999, I began serving as Treasurer in April of 2000. The club was established in Ukiah on December 14, 1926, and has always supported local youth sports and recreational facilities including building Anton Stadium. The Club sponsors the Ukiah Lions youth football program, provides two annual college scholarships and supports Little League Baseball and dozens of other youth activities and community organizations including Plowshares, the Ukiah Cultural and Recreation Center, Canine Companions for the Blind, the Boy Scouts of America and the Miss Mendocino Scholarship Pageant Program. Visit the Ukiah Host Lions Club page.
---

Sigma Chi Fraternity
Founded in 1855, Sigma Chi is one of the largest college fraternities. I'm very thankful for my experiences while in the active fraternity. But even more so for the deeper lessons that were passed on to me that continue to be relevant and helpful today. A page has been created for a few photos and more.
---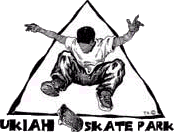 Ukiah Skate Park Committee
Became involved with the committee in November 2002 as the City Parks and Recreation Commission representative and served as their president. There is a site for the park and the committee is now engaged in fundraising efforts. Visit the Skate Park web site.
---

American Cancer Society Relay for Life
From 1998 to 2007 I worked the relay here in Ukiah to benefit the Inland Mendocino Unit of the ACS. In 98 and 99, I helped count the donations. For the next two years, I was part of the entertainment as a member of the Gaither Drake Band and Master of Ceremonies. For the next five years, it was MC duties, only. There's a page with pictures and information and you can visit the ACS website.
---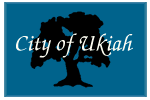 City of Ukiah Parks, Recreation and Golf Commission
Appointed to the Commission in July of 2001 and served several stints as the Chairman, I ended my term in November of 2006. My primary focus was to bring a Skatepark to Ukiah. I advocated for more recreational activities, programs and facilities, especially those for kids. View the City of Ukiah's website.
---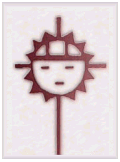 Sun House / Grace Hudson Museum Board of Trustees
Became a member of the Board in September 2002 contributed through production of the museum's quarterly newsletter. Visit the museum's website.