Four Wheeling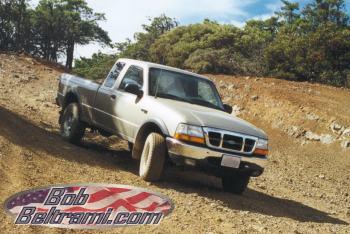 Were fortunate to live only a few miles from the Cow Mountain Recreation Area. There are many miles of trails for off-highway vehicles, including motorcycles and ATVs, that provide some beautiful scenery and are a perfect environment for four wheeling.
On the right, we're making our way down one of the switchbacks on our way to some target practice. Often when we go up we also take along several of the firearms along with some paper targets. We are always very strict with our firearm use and remain conscious of our surroundings at all times. Safety is always first.
Below, the jeep is clean and shiny after a wash in the driveway. Also pictured, Trish pilots the Jeep across a creek on the way back from Letts Lake. The Ranger is a '99 4-door with a 3.0l V6 (pictured clean in the driveway) and the Jeep is the sport model with the straight six. In the last picture, I'm crossing a creek up in the Mendocino National Forest.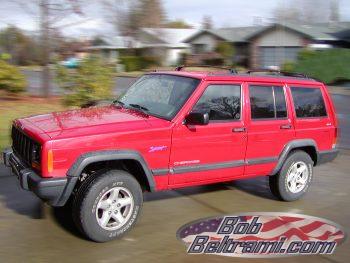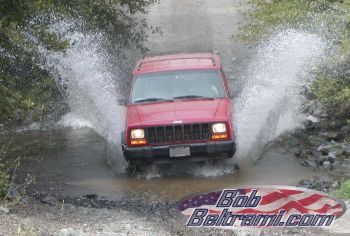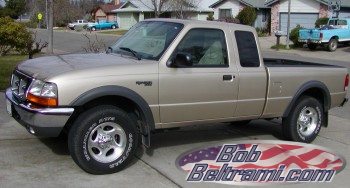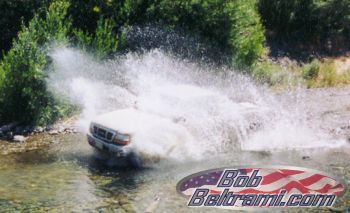 ---